Engagement Photography with the Montgomery Couple
Looking for a Photographer in Destin, Fl?
When you book your photographer in Destin, you want to know you'll be in good hands. We cannot say enough positive attributes about our photographer, Sandi. She has been Destin Photographer for almost two decades! With that many hours in the field, she has mastered people skills, photographing, and overall succeeding clients' expectations.
During this engagement photoshoot of the Montgomery's, it is obvious how much love they have for one another. Through a few romantic candid photos and a dozen of traditional poses, the end results in a well-balanced beach photoshoot. The best photographers in Destin, mix up their style with adding a few artistic shots to the photo shoot. Check out this composition that our photographer, Sandi masters with the newly engaged couple and surprise proposals!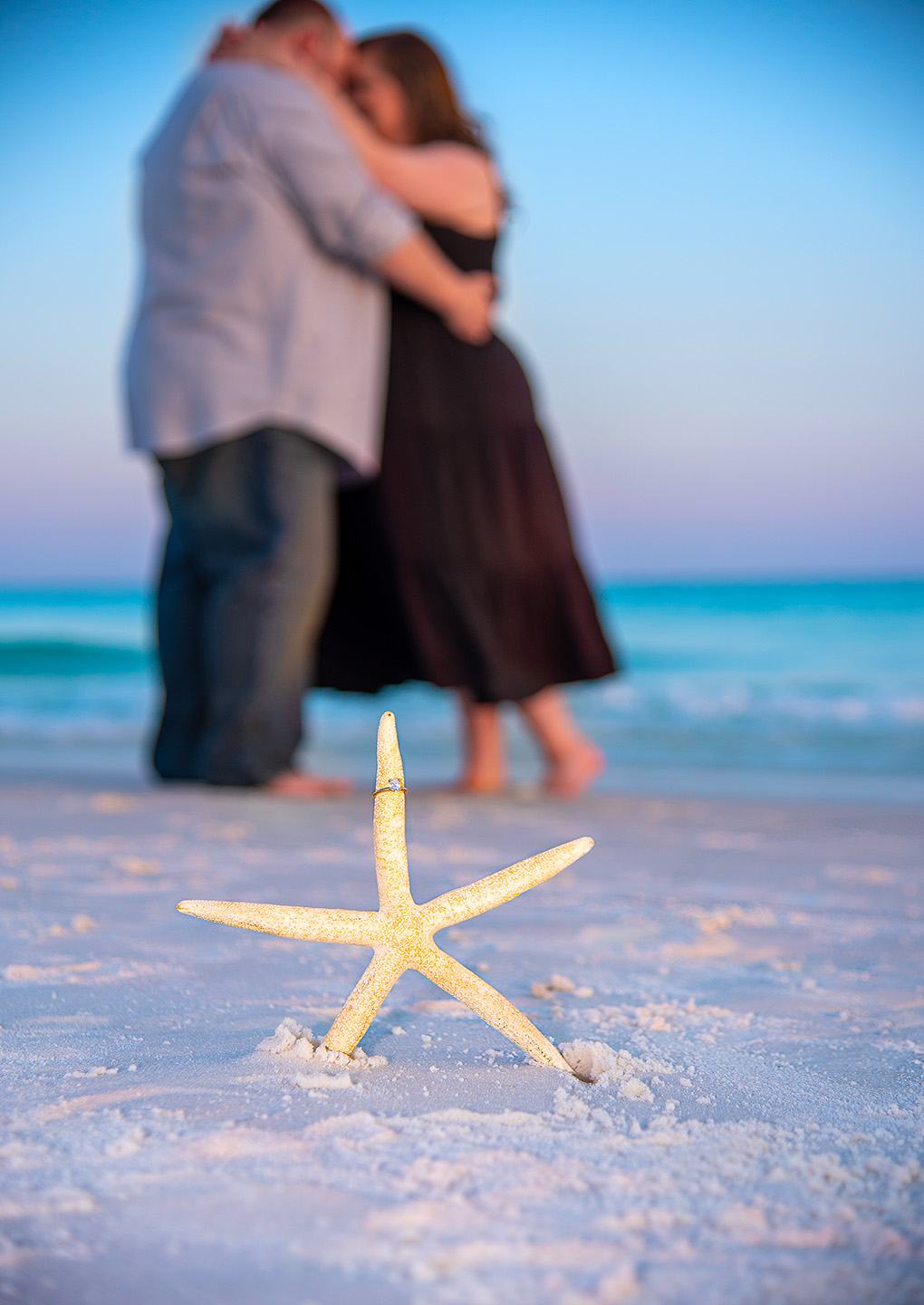 Couples Photography
Surprise Proposals, Engagement Photography, Anniversaries, and all special occasions are most likely documented through pictures. However, who says you and your hubby can't just have a romantic photoshoot just for the fun of it! Our affordable photographers in Destin, make that possible.
Pro Travel Tip: Recommend if you are traveling with other couples or family, book for the entire group. You will get some shots of the entire group as well as a complete breakdown of the entire party attending!
Romantic Photoshoots Galleries
For reference, all photo appointments are conducted at Henderson State Park. It's a great location for photoshoots, allowing space and parking for all group sizes.
Still need more information on our photography services, please visit our FAQs. And if you are ready to plan your family photo shoot, contact us today!
Our beach photographers are here to help and share our knowledge with you so your photoshoot is effortless.